How to setup your client id to connect with COZYROC Microsoft Dataverse Connector and Exchange Connector
This KB-Article explains how you can setup your own client id instead of using default
COZYROC
app client id to connect with
Microsoft Dataverse Connector and Exchange Connector.
You can do all of your administrative tasks using the Azure Active Directory (Azure AD) portal.
2. Click on the Hamburger menu on the top left side and look for the Azure Active Directory.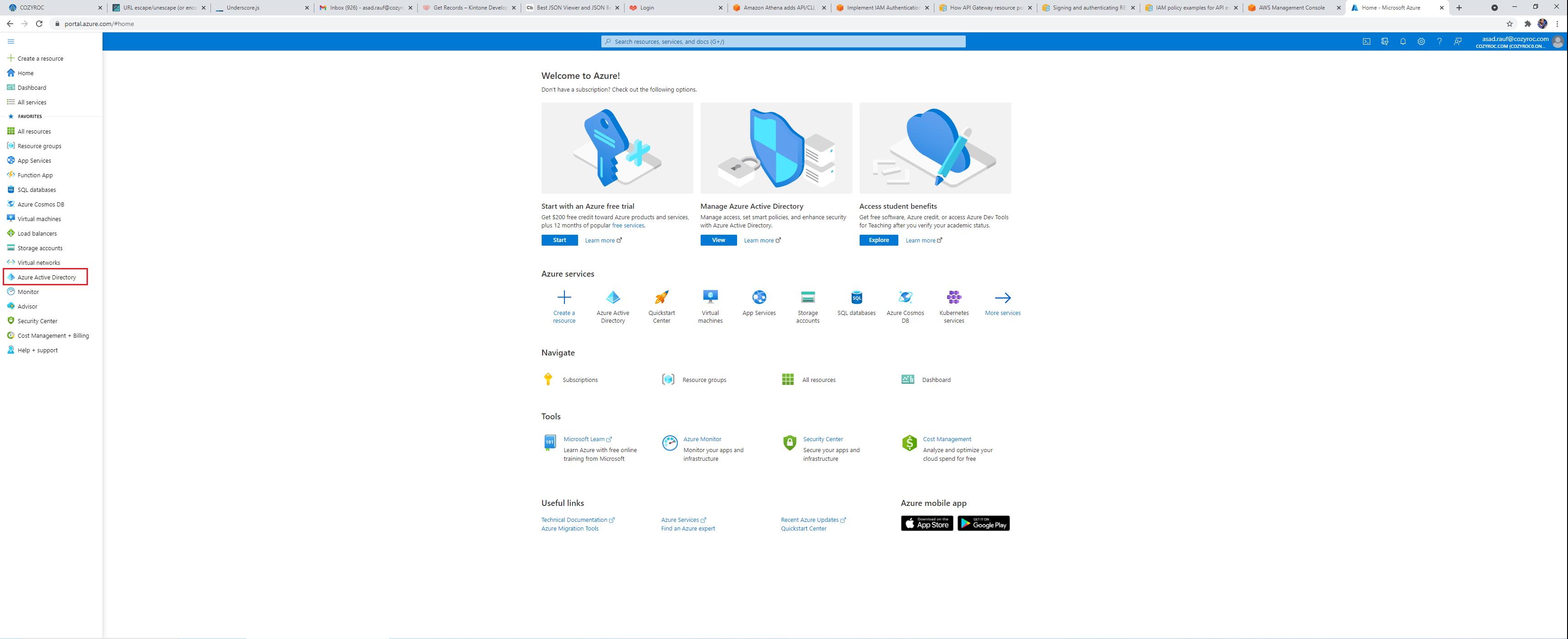 AAD
3. From the Azure Active Directory Panel, select App Registrations.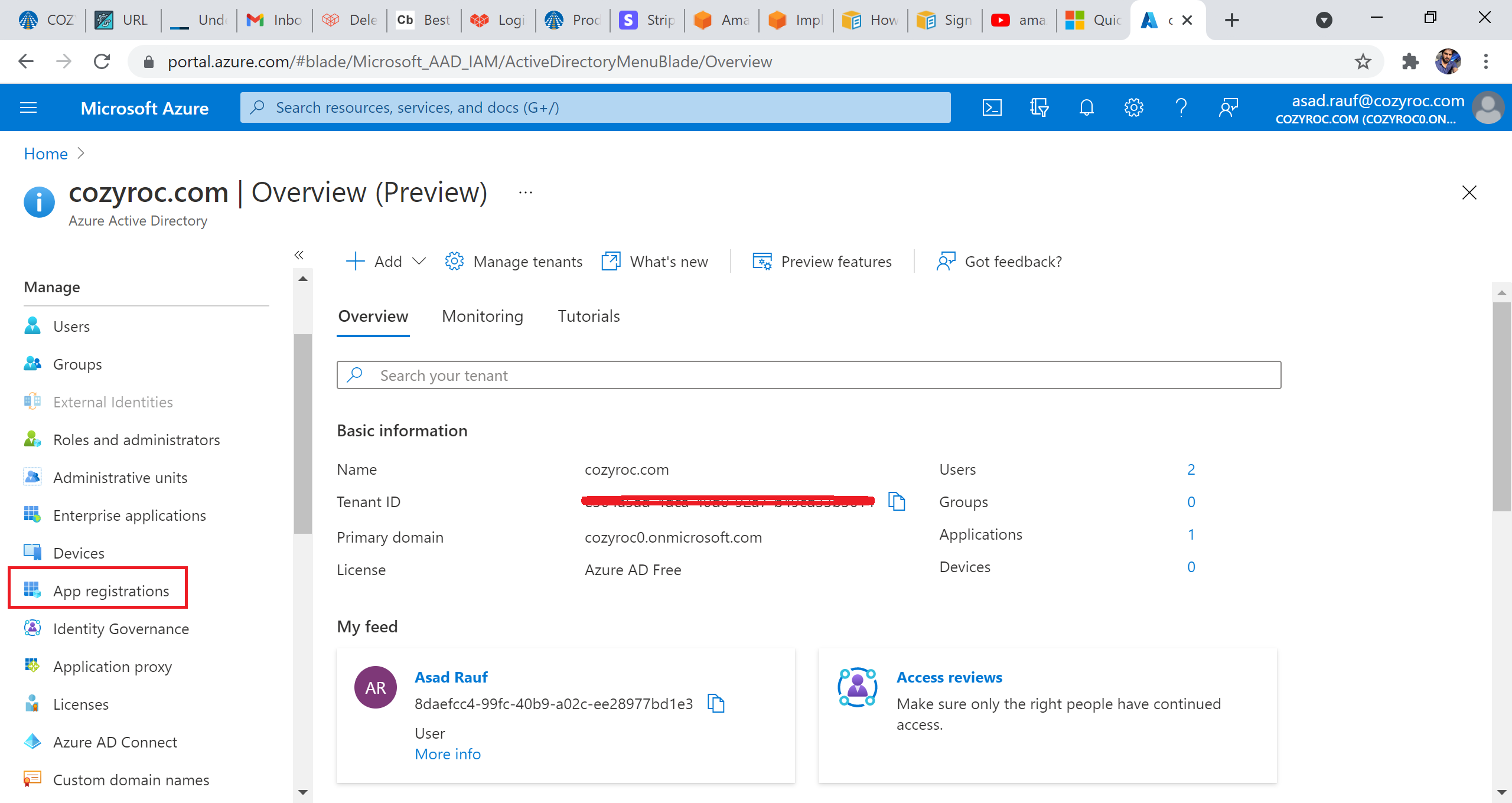 App Registrations
4. Under the Display Name tab, select your app for which you want to get Application(Client) ID to move on to the application details.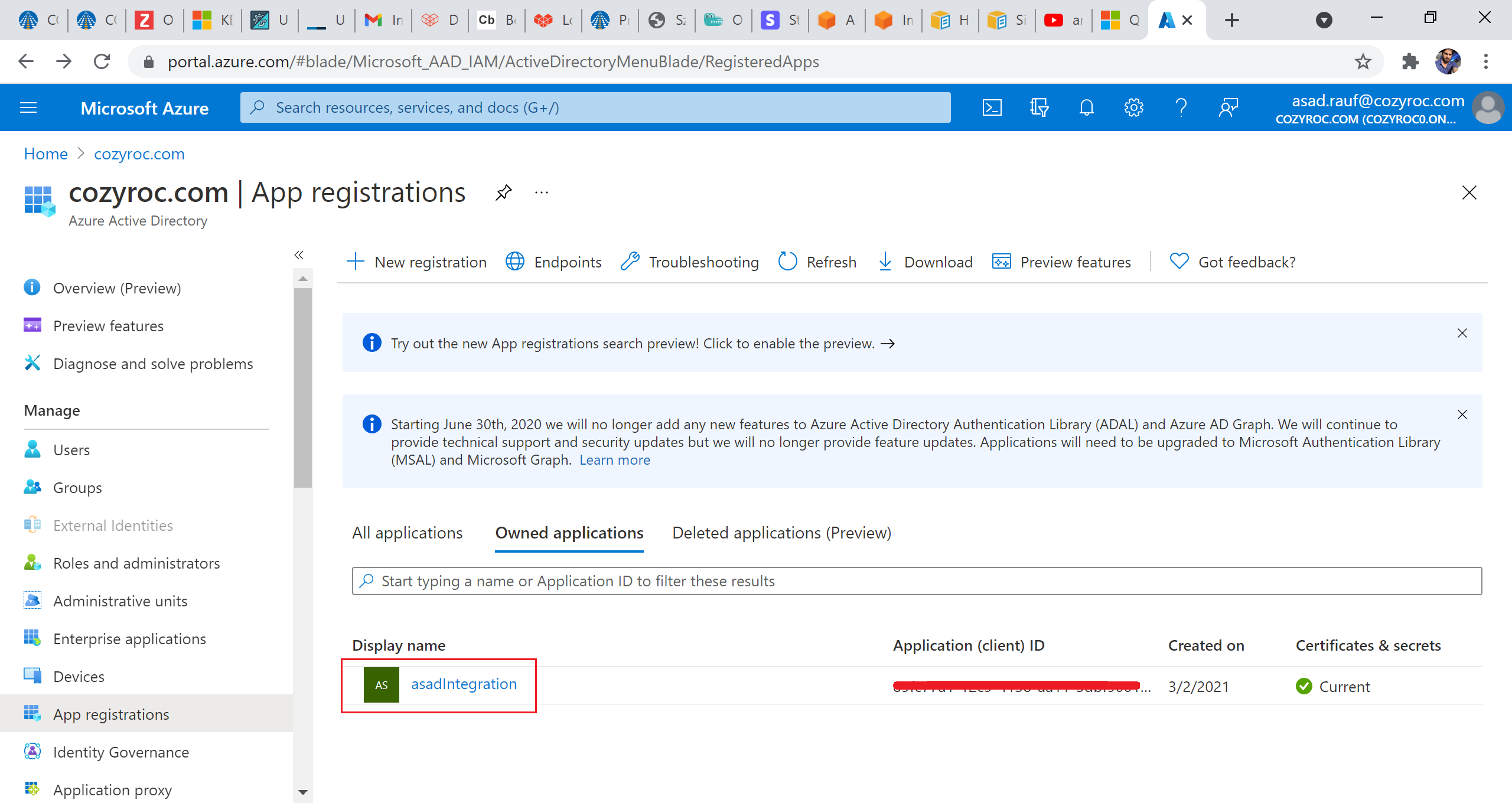 Display Name
5. Copy the Application (Client) ID into the safe location which you will use during the token generation
6. Select Redirect uri to move on to the Redirect uri console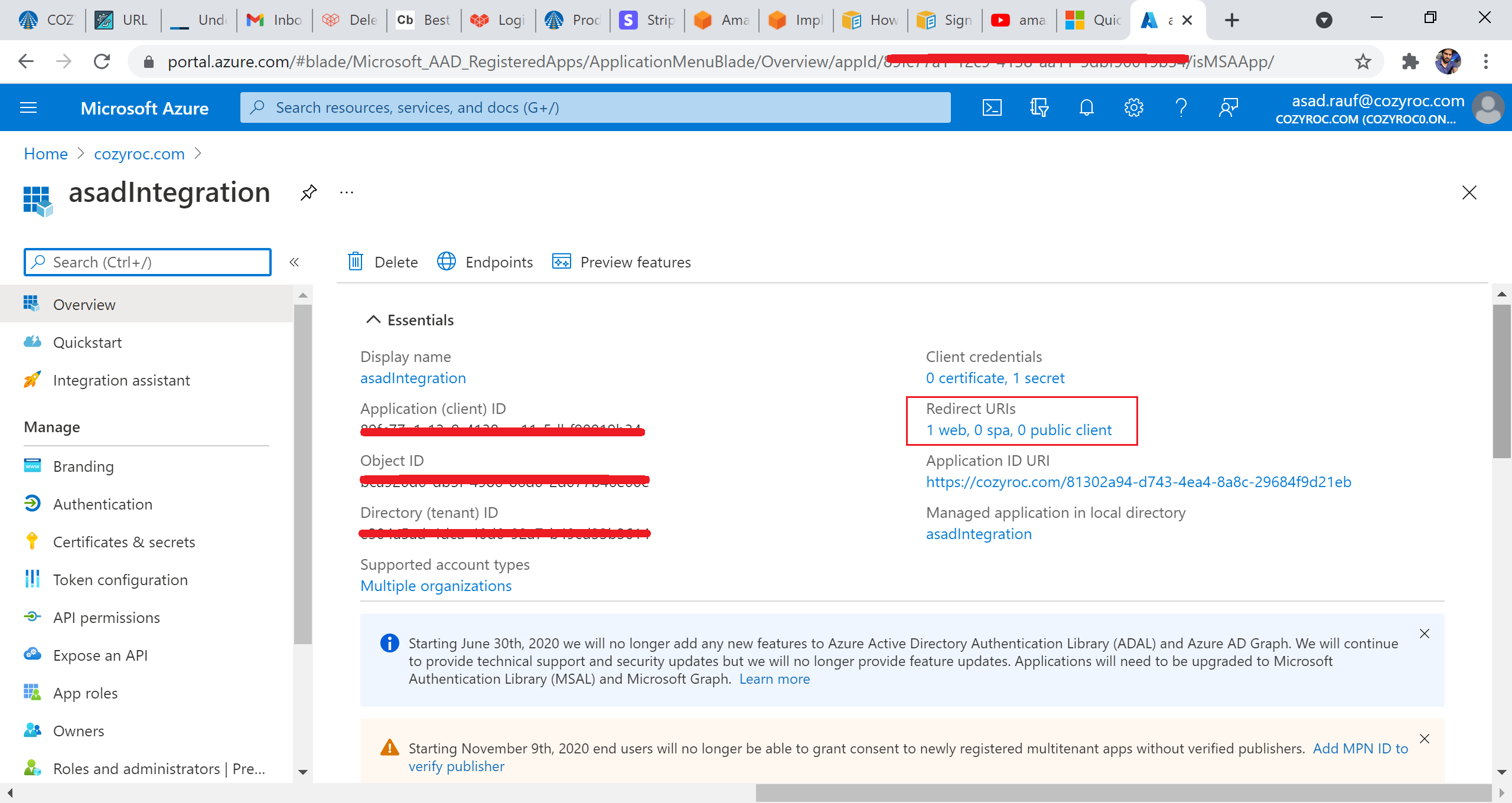 Redirect URL
7. In the Redirect uri page, add the below mention uri.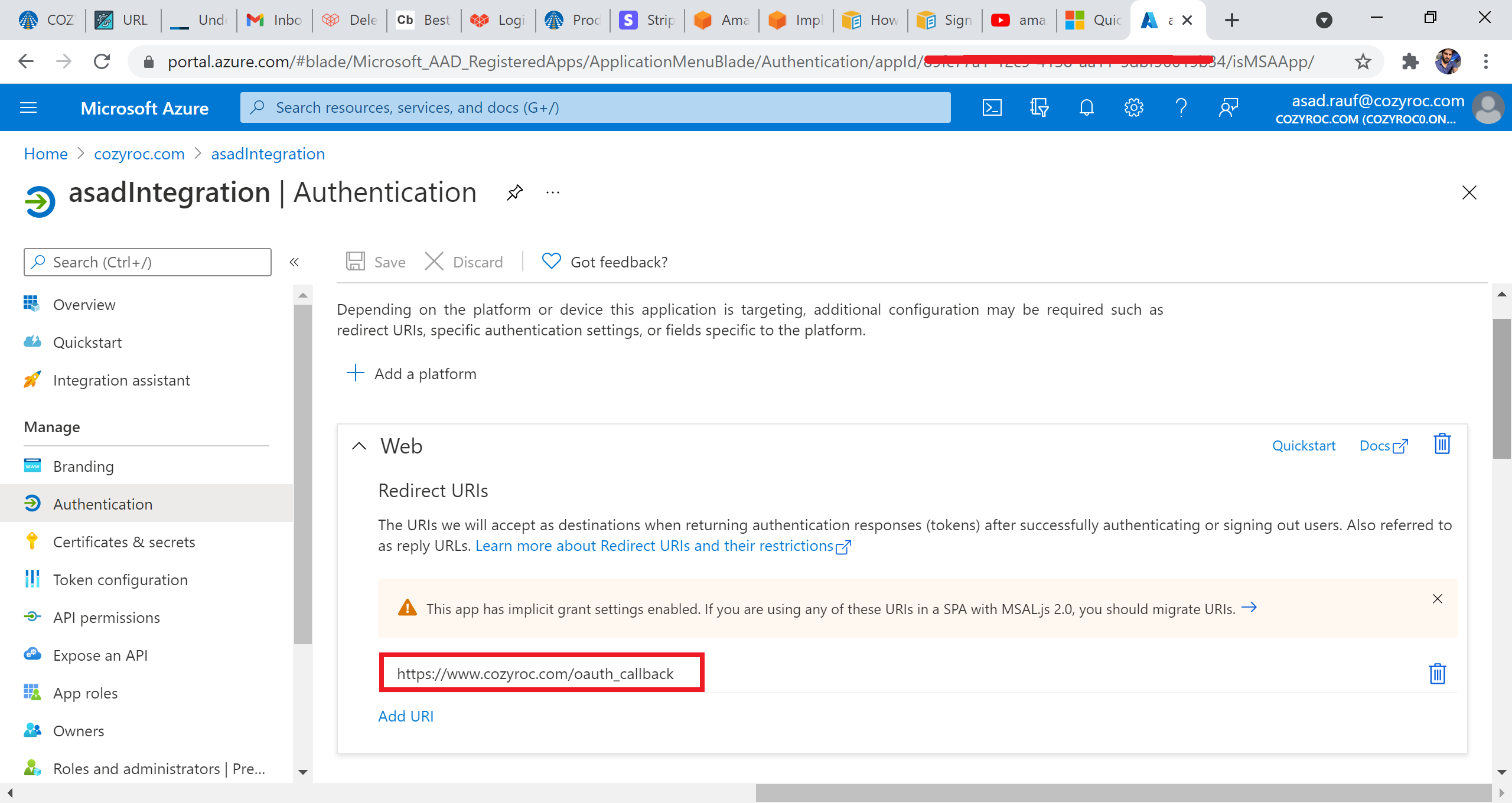 Adding redirect uri
8. Ensure that you have copied the client id (Application id)
9. Now you can generate the token using your app client id by providing your client id value for the parameter client id as shown in the below screen shot. You will see the below wizard once you click on new token tab.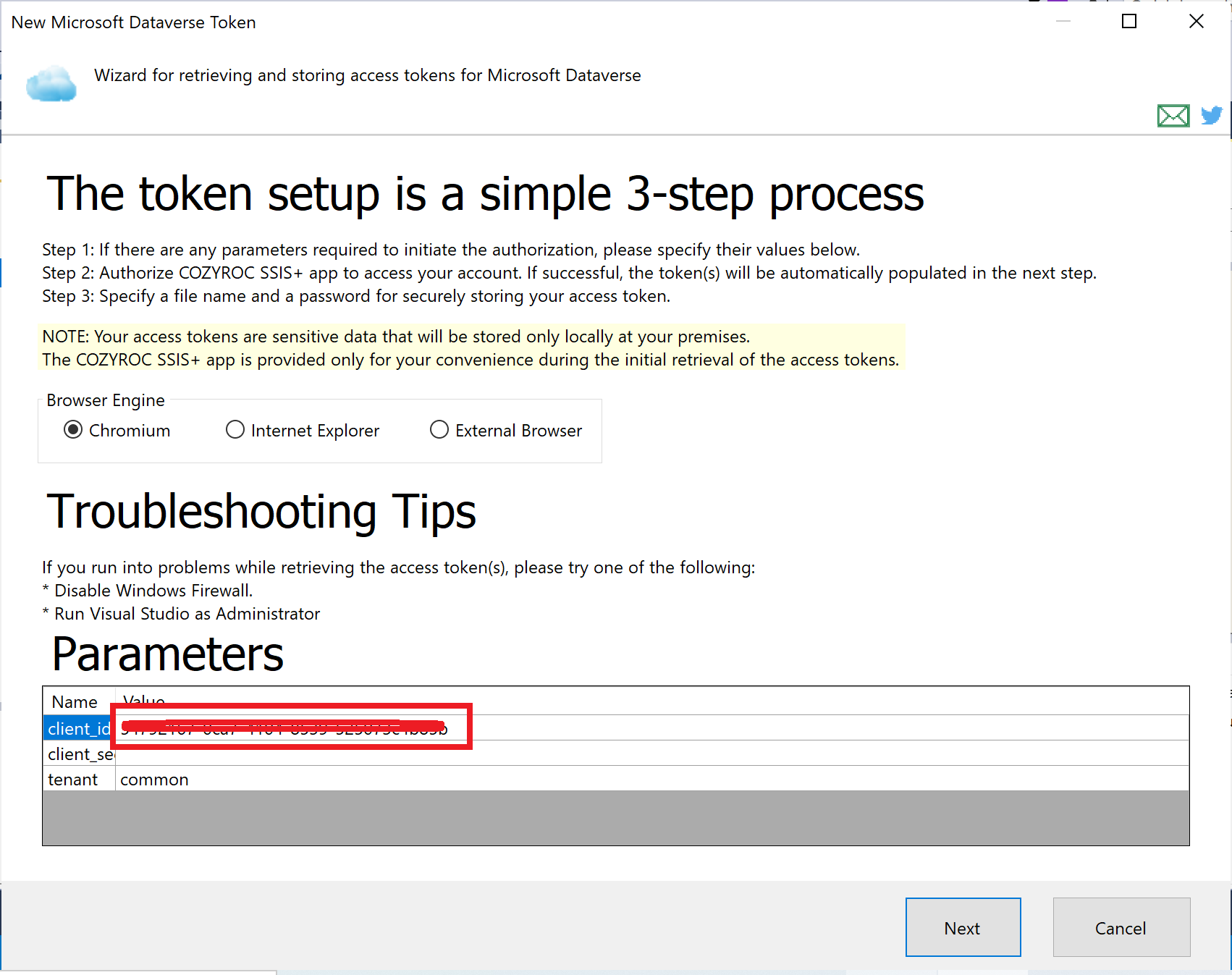 Client id parameter