How can I move files between folders on the SFTP Remote Server?
Files on a remote SFTP server may be moved by using the
Rename remote files
Action in the
File Transfer Task c
omponent. You should just include the name of the directory where you want to move the file(s) in the path using the
NewName
parameter.

When the
NewName
parameter is a folder, the task will perform multiple files move. And in this case, the
OldName
parameter can be a wildcard.
For example please look at the screenshot below: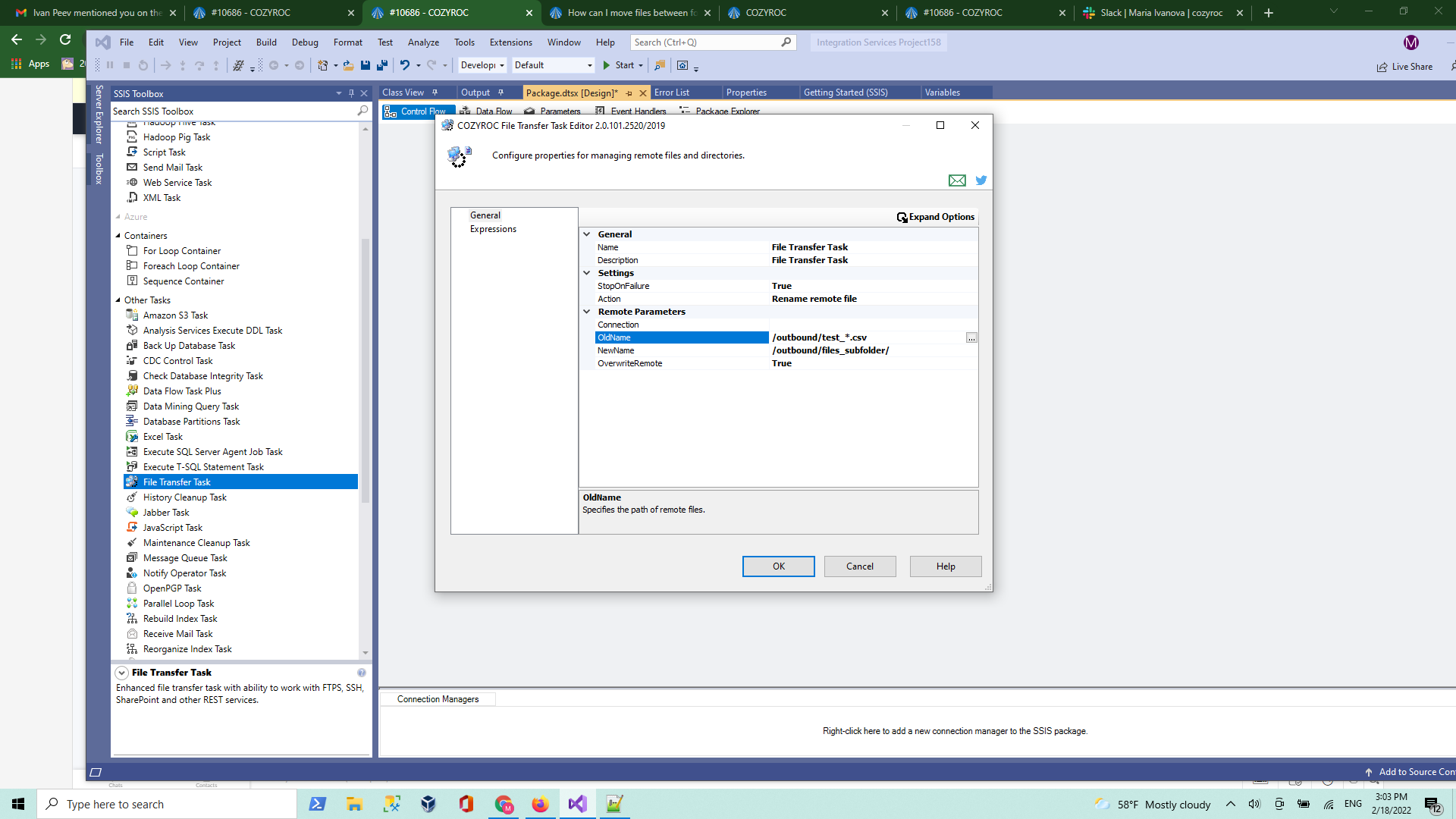 In this case, all .csv files whose name starts with "test_" will be moved to a subfolder files_subfolder.